What small businesses can learn from retail giants
Written on 25 September, 2017 by MelbourneIT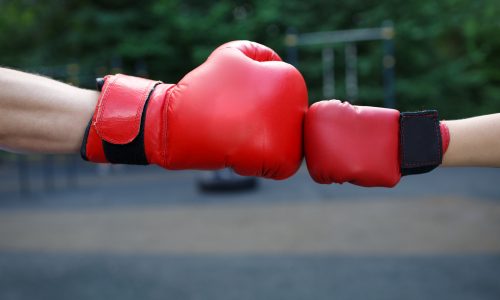 When a retail giant makes its way to our shores, it often sets alarm bells for the small businesses who don't have the budget or resources to compete. Many say that Amazon's arrival is doom and gloom for Australian businesses and it's an easy opinion to agree with. Its customer centric approach to business offers diverse product selection, lower prices, free shipping (with Prime subscription) and speedy delivery – all the components of a superb online customer experience.
But is it all bad news for anyone who isn't Amazon? Far from it. In any new market launch, it will take time for any established player to penetrate a market effectively. While Amazon starts to settle in its new home, there are many ways that a small business can use its arrival as an opportunity to grow.
What small businesses can learn from Amazon
There's no doubt that Amazon's huge success is largely due to its customer centric approach and we can expect this will set higher expectations for Australian consumers. With that said, now is an ideal time to evaluate your website to ensure it meets your customers' evolving needs:
1. Create a seamless shopping experience
It's easy to forget the things that make a great customer experience but they make a difference in your sales and bottom line. Are your contact details easy to find on your website? Is your website easy to navigate and mobile friendly? Most importantly, is your website quick to load? 40% of visitors will leave a website if it takes more than 3 seconds to load.
If you sell your products online, you'll want to consider your checkout experience. How many clicks do your customers go through to buy something from you? Like Amazon, you'll want to make it as easy as possible for your customer to make a purchase whether it's online or offline.
Need a website health check? Use this website grader to see how your website is doing.
2. Present value in your product offering to standout
Whether you're in the consulting or construction industry, competitors will always exist. The value you offer to customers can set you apart and even put you in a position to charge premium prices. Amazon may be known as a source for bargains but research shows they don't always have the lowest prices. They have created such a great experience that consumers will continue to shop with them despite the price premiums.
What can your business do to create a value rich experience for your customers? Creating more value doesn't necessarily mean discounting your products or services. It's about finding creative ways to solve your customers' problem. If you own a financial consulting firm that helps small businesses, you can create a spreadsheet template to help manage their cash flow. If your ideal customer is a working professional, you could create a checklist that helps them prepare for their tax return. Offering extra value doesn't need to be expensive, if you're thinking of creating free checklists and visual content sites like Canva have many pre-designed templates you can use.
3. Adopt a customer first approach to turn shoppers into fans
It's no surprise that repeat purchases are the lifeline to a business. Amazon's dedication to customer satisfaction has fueled its rapid growth.
"If you do build a great experience, customers tell each other about that", Jeff Bezos, CEO, Amazon.
There are plenty of little things you can do to put your customers first. Set clear expectations on the delivery of your products and services, ensure all online and offline queries are answered within 24 hours or less, acknowledge mistakes when they are made and deliver on time.
Amazon's arrival will change the way we serve our customers and those who take action to improve their businesses now will benefit most. If you need a hand in strengthening your website, get in touch with our team of online solutions advisors.
About the author: Li-Si Wong , Product Manager
A SMB owner in her previous life, Li is the product manager for digital solutions tailored to our very own SMB customers like yourself.
Looking for some help with domains, hosting, web design or digital marketing?