Guide to Unlocking the Power of cPanel Hosting in Australia
Written on 11 October, 2023 by MelbourneIT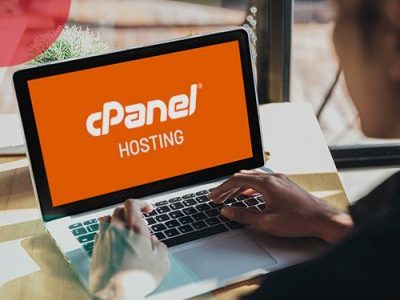 If you're running a website, you know how important it is to have a reliable control panel that can help you manage your website and hosting environment. cPanel is one of the most popular web hosting control panels, and for good reason. It provides a wide range of features and functions that can help you manage your website and hosting environment effectively. In this blog post, we will discuss some of the essential features of cPanel.
What is cPanel?
cPanel stands as the benchmark in web hosting control panels, offering a central hub to oversee the administration and management of your website, email, and hosting. Whether you're setting up email addresses, handling domain configurations, organising site files, or ensuring security protocols, cPanel consolidates these tasks into a singular, cohesive dashboard. Its widespread acclaim can be attributed to its straightforward, intuitive design coupled with powerful capabilities, catering to both novices and tech-savvy users alike.
cPanel Website Hosting Features
Email Management:
cPanel provides a range of email management tools that can help you manage your email communication efficiently. You can create email accounts, set up forwarding and filtering, and even set up autoresponders and spam filters. These features are important for ensuring that your email communication is efficient and effective.
File Manager:
The cPanel File Manager is an essential tool for managing your website files and folders. It allows you to upload, download, delete, and edit files, create new folders, and change file permissions. This feature is crucial for ensuring that your website files are organised and up-to-date.
Database Management:
cPanel supports a wide range of databases, including MySQL and PostgreSQL. You can create, modify, and delete databases, manage users and permissions, and access database tools such as phpMyAdmin. This feature is essential for securely managing your website's data and ensuring that your website functions correctly.
Backup and Restore:
Data loss or corruption can be a disaster for any website owner. cPanel allows you to create and schedule backups of your website files and databases and restore them in the event of data loss or corruption. This feature is essential for ensuring that your website data is safe and secure.
Security Management:
SSL certificates are essential for ensuring that your website is secure and that your visitors' data is protected. cPanel provides SSL certificate management tools, allowing you to install, renew, and manage SSL certificates for your website.
Metrics and Analytics:
cPanel provides website metrics and analytics tools that can help you track your website's traffic, bandwidth usage, and other key performance indicators. This feature is essential for monitoring your website's performance and making data-driven decisions.
Harnessing the Power of cPanel Hosting in Australia
Navigating Australia's digital web hosting landscape becomes effortless with cPanel, a robust and versatile platform.  With its user-centric design, a wealth of features, and rock-solid reliability, it's unsurprising that cPanel is the industry leader for managing your online presence. To harness the full potential of cPanel, partner with a leading Australian web hosting provider. Choose a provider that guarantees scalability to match your growing business, ensures high levels of uptime, and offers exemplary customer support to guide you every step of the way.
Conclusion:
cPanel hosting is a powerful and easy solution for managing your online presence. Its intuitive interface, extensive features, and reliability make it accessible whether you're just starting out on your digital journey or have been managing an online business for decades. If you would like to know more on how cPanel can make the management of your website efficient, please contact us on 1300 793 248 – Melbourne IT, your brand in safe hands.
Looking for some help with domains, hosting, web design or digital marketing?