Can remarketing really lower costs and increase sales?
Written on 15 May, 2018 by MelbourneIT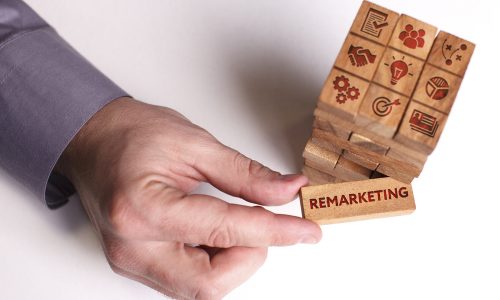 Also known as retargeting, remarketing is a term that gets thrown around a lot when it comes to digital advertising, but what exactly is it?
When someone visits a brick and mortar store and leaves without buying anything, there's little chance we can reach them again but, with a website, you can actually reach out to people who have previously engaged with your website. This is remarketing. Let's break it down and take a look at how it works and what it can do for your business.
How does remarketing work?
Repetition is really the key to brand recognition. Advertising messages are more effective when they are repeated (The Financial Brand). The more someone sees or hears something, the further ingrained it becomes in their mind. Digital remarketing takes this notion and cleverly uses it to increase brand recall and draw in leads who are more likely to make a purchase. Using data to generate personalised ads, remarketing aims to target the same consumer on multiple occasions to help guide them seamlessly from their initial interaction with your brand to making a purchase from your business.
Where does remarketing work?
Remarketing is a strategy that is primarily used in pay per click (PPC) advertising and is a function that has been built into most performance media platforms, like Google AdWords and Facebook Marketing, to make it easier for advertisers to carry out.
PPC advertising works on the basis that you pay each time the ad makes an impression on your audience. Through PPC remarketing, you can reconnect with consumers who have come across your brand and have previously expressed interest in your products or services. By creating an audience of consumers that have already been exposed to your brand, you spend less of your media budget on impressions that don't ultimately lead to a sale. This, of course, means that you're likely to make more money off each impression. But how can I know who has been interested in the past?
Track your customers with cookies
No, not delicious treats! Browser cookies are small data files that are transmitted from a website and stored on the user's computer. These cookies act as a source of memory for the website, registering a user and remembering them when they return to the site. Every computer has a unique identity, denoted by an IP address, which is recorded in these cookie files by the website.
From this information, you can find out which users have shown an interest in your brand and products. By tapping into this data and sending specific display ads to wherever these past visitors are searching online, you can retarget previous website visitors to prompt a purchase.
You can separate your audience out by a specific action that a user performs on your website; by time spent on a specific page, ads clicked, or incomplete cart activity. Remarketing acts as a reminder to these people, bringing your brand back to the forefront of their mind and reigniting their initial interest. This is a highly targeted way to advertise and can be quite complex, as you can set up a series of different messages to be deployed to different viewers at different times. These ads can also be tested against each other to enhance your understanding of what attracts your audience and optimise your campaigns to return the best results.
Personalise your customer's journey
Remarketing is about taking what you already know about a customer and homing in on what will most likely make them want to purchase. By targeting people that you know already have an interest in what you can provide, you can customise your advertising journey to the buyer.
For example, if a prospective customer spent some time on your site looking at a yellow raincoat. You could retarget that visitor across the web with display advertising that features the very same yellow raincoat. This keeps both product and brand at the front of the customer's mind and is more likely to convert to a sale than an ad placed in front of someone who's never heard of your brand before. Because remarketing ads reach a more qualified source of leads, advertisers will often see a higher conversion rate and a greater return on their investment.
Inspire repeat purchase with customer rewards and benefits
Remarketing can also be a fantastic tool to reach customers who have interacted with your website. By segmenting your past and existing customers (anyone who has made a purchase on your site) into a target group, you can send your loyal patrons a little reminder of your brand with an added a perk or discount for those who click the ad.
When used effectively, remarketing is a very powerful digital marketing tool. It can bring in more qualified traffic for your business, increase your ROI and enhance your customers' experience with your brand. If you're interested in PPC advertising but don't know where to start, why not have a no-strings conversation with one of our Online Solutions Advisors to explore how you can implement remarketing into your digital strategy.
Looking for some help with domains, hosting, web design or digital marketing?