SEO, SEM or GDN: Which gets better results?
Written on 27 September, 2018 by MelbourneIT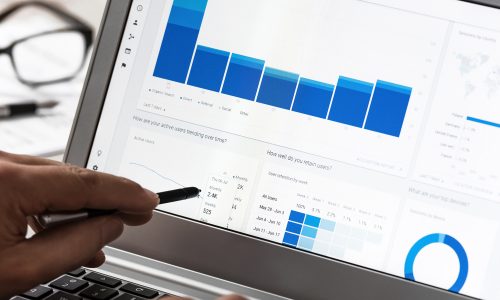 A Search Engine Optimisation (SEO) strategy, paired with Search Engine Marketing (SEM), can help boost search your results far up in Google rankings. But, if your customers are visiting your website and not converting, you'll also need a remarketing strategy – this is where Google Display Network (GDN) comes into play.
With countless acronyms being thrown around in the digital marketing world, it can be difficult to keep up with the jargon in this constantly evolving industry. To make sure we're all on the same page, understanding the basics is important.
What's the difference between SEO and SEM?
Search Engine Optimisation (SEO) is focused on improving your overall website in order to increase your organic search engine rankings. This can be a slow burn but, by using an integrated strategy including thorough keyword research, link building, establishing site authority and creating content and data that's "crawlable" by Google, the results can be great. If all goes according to plan, you'll soon reach the holy grail that is page one.
With Search Engine Marketing (SEM), essentially you pay to play in the Search Engine Result Pages (SERPs). Under the SEM umbrella you'll find Google Search advertising, with the primary focus being Google Ads
Have you ever noticed the text ads at the very top of your search results? That is SEM.  SEO and SEM usually work hand in hand, using your keyword research to drive both organic reach to your website and SEM to speed up brand recognition and the growth of your client base.
Now, we move to Google Display Network (GDN). Rather than appearing at the top of the SERPs to people who search for related keywords, your ads will appear subliminally in the margins of websites that support advertising.
With GDN, you can use a far more visual approach, allowing you to build brand awareness and recognition through creative ads and banners located above and to the side of a wide variety of supported sites. Advertising-supported websites include Gmail, Google Play and Google search partners among others.
But that's not all.
It's recommended that for GDN ads to be successful, that brands take part in what is called Google Remarketing.
We've all seen it in action. You were browsing some items online in your lunch break, only to place some in your cart but close the browser at the very last second. For the next few weeks, you've noticed ads about your abandoned shopping cart following you around as you browse.
How often have you returned and picked up those items you abandoned a few weeks ago?
The chances of sales are then increased, as the audience you are targeting have already shown a strong interest in your brand.
If you picture a heavyweight fight, we've got SEM in one corner and GDN ready to go in the other. Both are carrying the same amount of weight, can both produce excellent results, but their techniques – and often outcomes – are different.
Between SEM & GDN, which has the advantage?
SEM leverages the power of search engines, allowing you to reach potential customers at the perfect time and place through keyword searching, while helping you to grow audience with SEO.
GDN gives businesses fast results with the added bonus of brand recognition.
However, like with all marketing strategies, the results often do all the talking.
Who wins this round?
As with any marketing strategy, the results are relative to the goals you initially set out to achieve. While there are some similarities between the two, it's the differences that define a clear-cut winner when it comes to delivering certain results.
If your strategy is to build your organic growth and reach over time, an SEM strategy is the way to go. SEM also delivers cost-effectiveness, while allowing your site to be reached when it is needed by your target audience.
However, if you're hoping to create greater brand recognition on a larger scale with a higher conversion rate, GDN is the winner.
Looking for some help with domains, hosting, web design or digital marketing?