Cost effective ways to drive traffic to your website
Written on 07 March, 2018 by MelbourneIT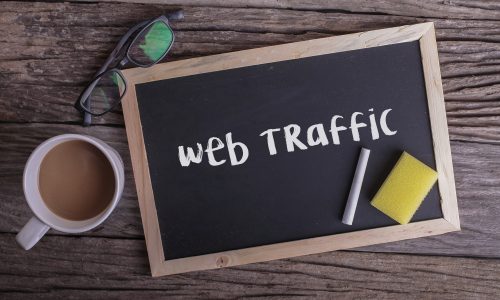 Finally got your website up and running but struggling to attract visitors? Capturing web traffic is the first hurdle to conversions for any online business. Here are four easy digital solutions to this problem – and best of all, they are all cost effective and customisable to your budget.
SEO
SEO, or Search Engine Optimisation, is the ongoing process of improving your site so it is easily found by Google. The concept relies heavily on a pool of keywords relevant to your business, and works to capitalise on the functionality and features of a site that the Google search engine is known to favour.
Google search results are determined by an algorithm that is constantly evolving as the digital space transforms. Search engine optimisation takes what we know about that algorithm and applies it to your website in an attempt to increase your site's rank. As an overwhelming majority of users will only ever look at the first page of results for their search, the ultimate goal is to get your website featured on the first page of search results for your related keywords.
Effective SEO brings your site extended visibility and a marked increase in organic online traffic, a competitive edge in relation to rival sites and improved customer loyalty and trust. An SEO campaign will also give you access to valuable audience data, which you can use to augment your results.
Content Marketing
If you've been keeping up with marketing trends, you may have heard that "content is king" – but why? Content is the only tangible online source that gives prospective customers a snapshot of your business. If your business was a hotel, your content would be the concierge – it is the personality of your brand. It's the thing that facilitates and builds relationships with clients and provides them with all they need to know to make an informed judgement on your product or service offering.
Fresh, valuable content can not only increase your brand awareness, it can also band with other marketing mediums, such as social media, to augment engagement across different promotional platforms. This all leads to an increase in overall conversions, enhanced brand reputation and stronger relationships between the customer and the brand.
Social Media
Social media is one of the best digital marketing platforms for storytelling and there's so much your business can benefit from it. The most popular social media platform is Facebook, with more than 1.59 billion users worldwide. There are two types of Facebook marketing: organic content and paid ads. Take a look at the advantages of the both.
Organic Content
Organic social media is the content that you see posted to a business's page and is 100% free to any business with a Facebook account. The purpose of this content is to demonstrate your brand personality and humanise your brand.  Organic social media posts serve as a constant reminder to your followers, keeping your business at the top of mind for the people who matter. However, Facebook's recent changes may mean that organic posts won't reach as many customers as they used to.
Social media is also a great way to distribute your content as, if it's valuable, it will spread organically across the network. This perfect pair can build your brand equity, helping your business build a reputation as thought leaders within your industry.
Social media can provide priceless information about your audience, which can be instrumental in informing well-developed strategies. As business pages are open to the public, you can also track your competitors closely to learn from their successes and failures.
Paid Advertising
Facebook advertising provides another realm of possibilities to reach your audience. With a modest budget you can take advantage of highly-focused targeting, which can increase your conversion rates tenfold by reaching the right people. There are a huge number of different Facebook ad types for your business to choose from and each ad is appropriate for one of 3 primary objectives: website traffic, sales or social engagement.
You can grow your audience while cutting your marketing costs with either organic Facebook content or paid advertising, which is why social media makes it into our top ways to drive traffic to your website.
PPC
PPC, or Pay Per Click advertising, is also often referred to as Search Engine Marketing (SEM) or Google Adwords. Like paid Facebook advertising, it can hone in on the right web users for your business. PPC offers a breadth of different ad types, just as Facebook does, and allows for similar targeting options. The main premise of PPC is that the advertiser only pays for the number of clicks their ad receives.
If you know what you're doing on the Google Adwords platform, PPC advertising can be incredibly valuable to your business and can bring you a high return on your investment due to the sheer fact that the people you're reaching are so well situated in your target market.
Want more info?
If you're a marketing newbie, or you're interested in learning more about how to advertise your business online, get in touch with our digital solutions advisors.
Looking for some help with domains, hosting, web design or digital marketing?