Top Digital Marketing Courses In 2018
Written on 07 March, 2018 by MelbourneIT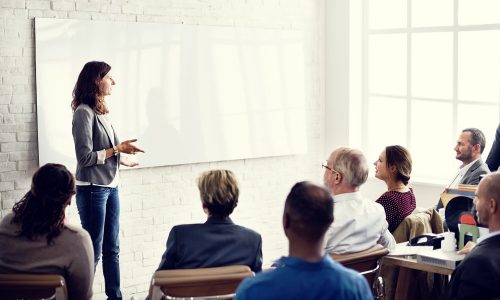 Regardless of how many years you've been in business, there's always room to grow. As online marketing continues to grow and change, so do the methods of communicating your products and services. There are a number of short courses made for time poor business owners that can teach you the basics whilst you work on your business. We've rounded up our favourites.
General Assembly
Having built up a 45,000+ people army on Facebook, General Assembly offers short courses and workshops in digital marketing for people with various levels of knowledge. The courses are taught by industry professionals still working in their field and give great insight into current trends and best practice.
You can find these events through their website and social media pages, with topics spanning across SEO, PPC, UX and other digital marketing practices.
Time Required: 1 hour to 5 weeks, dependent on the course.
Courses Offered: A variety of courses that encompass different digital marketing strategies.
Cost: Free-$750
Netregistry
Since 1997, Netregistry has built itself up to be the digital marketing experts for small businesses in Australia. Part of their service offering includes workshops which are designed to be a learning resource for small business owners. These workshops cover the basics of a digital marketing campaign, and how online marketing can help a small business generate sales through smart online tactics. Sign up to be the first to learn about new workshops.
Time Required: 45 – 90 minute workshops
Courses Offered: 'How to increase revenue from your website', 'How to get free traffic from Google', 'How to leverage Facebook for business' and more.
Cost: $39-99
ADMA
If you want to learn all the digital marketing essentials quickly, you can deep dive into a two-day intensive course offered by ADMA. This course not only helps individuals learn the underlying elements for a successful digital marketing campaign, but also the best ways to use online channels to grow your business. Discover ways to incorporate social media into your online campaigns and arm yourself with skills and knowledge to carry into the future.
Time required: 2 days
Course(s) offered: Digital Marketing Essentials Course
Cost: $1,225 (for members), $1695 (non-members)
Highbrow
Time poor, but still looking to learn? Consider Highbrow. Their digital marketing courses are delivered via email over the span of 10 days, and it is up to the user to engage with the content at their own pace. You are given the tools, but it is also up to you to find the time to learn.
Highbrow offers varied courses, ranging from content marketing and online business to eCommerce fundamentals. They take enrollments at any time.
Time required: 5 minutes a day for 10 days
Courses offered: 'How to start an online store', 'Content marketing fundamentals', 'eCommerce fundamentals', etc.
Cost: Free – $4/month (free trial available)
Before you select a course, it is best to ensure it suits your business needs. It may be worth evaluating these following points before undertaking your digital marketing course:
Are the teachers/lecturers still active within the industry? This shows that they will teach you up-to-date knowledge.
What outcomes will be reached at the courses'completion? Think about what adds value, not just what's  'nice to know'.
Does it fit with your schedule? How much time do you have to commit to learning? Check out the length of the course, and whether you can take time out to complete it.
Looking for some help with domains, hosting, web design or digital marketing?