How to leverage Facebook's recent changes to attract more customers
Written on 07 March, 2018 by MelbourneIT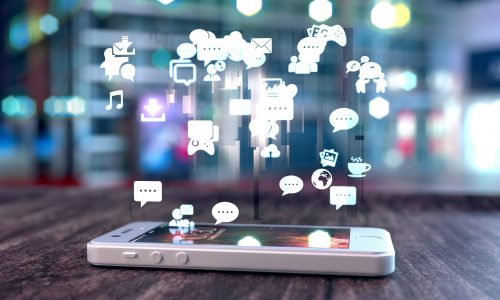 Earlier this year Facebook announced it was changing its algorithm to 'encourage meaningful interactions between people'.  According to Facebook founder Mark Zuckerberg, it's likely that content from businesses, brands and publishers won't appear in our customers' news feeds as often as we'd like.
The changes to Facebook you need to know:
Your online community may be seeing less of your posts. This will mainly affect Facebook pages that generate low engagement.
Organic posts (non-paid) that generate conversations between people will be placed higher in the news feed.
"Engagement-bait" also known as 'click bait' will continue to be demoted in the news feed as Facebook aims to show its customers content they'll share and engage with.
While these changes may sound alarm bells to some, there are a few things you can do to make sure your online communities are still hearing from you.
Opt for paid advertising
If your customers are on Facebook, the quickest way to reach them is through paid ads. Despite Facebook's changes in its algorithm, paid ads and sponsored content should not be affected. Your ads should still appear in news feeds (pending your target audience, content relevance and budget).
Speak to our team to find a social advertising package that suits your needs.
Focus on quality over quantity
This isn't a new idea but it's now more relevant than ever especially with Facebook scaling back from content that generates low engagement. The content that wins will be the type that gets lots of shares, comments and likes.
Explore live videos
If you're not camera shy, Facebook live videos are a great form of media to ensure your business is seen. According to Facebook, live videos generate six times as many interactions as regular videos.
Look into building groups
Facebook pages started out as a forum to create online communities but, with its organic reach declining, some businesses have created sub communities using Facebook groups. These hubs are often closed and by invite only. Those looking to join will either need to be invited or approved before they can view content and leave comments. Groups create a close sense of community as people can ask questions and comment within group people who share similar values.
Partner with influencers
If you don't have the strength in numbers, partner with an influencer who does. An influencer is a public figure who has a loyal and engaged following. Pending your marketing budget, you can have them promote your Facebook page or posts to generate a boost in likes, follows or comments.
Despite Facebook's changes, brands with quality content and a solid strategy will remain visible in news feeds. If you need help building out your strategy, get in touch.
Looking for some help with domains, hosting, web design or digital marketing?