Protecting your good name online: what you need to know
Written on 11 November, 2020 by MelbourneIT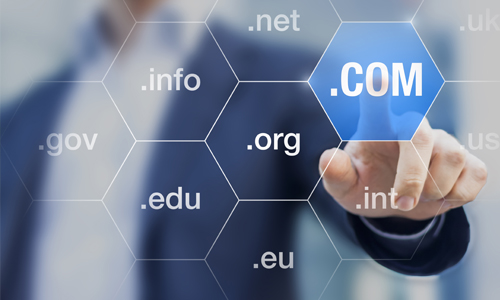 In today's digital world, there are very few large companies without an online presence, and for any company that relies on consumers, a website is essential for survival.
Top priority for most businesses is to get .com.au. But that's only the first of many steps you need to take to ensure your customers can easily and reliably reach you online.
The domain name landscape has become enormously complex and there are many issues you need to deal with to ensure your customers can find you online. Here are the most important ones.
Secure country top-level domains
Having secured your .com.au domain name, the next step should be to secure the same, or as near as possible, name in other country top level domains (TLDs) where you operate, .co.nz, for example.
Today, in addition to these country TLDs, there are hundreds of other generic top level domains (gTLDs), and the list is growing all the time. This includes industry specific names such as .aero and .archi that are restricted to organisations in those industries, and many others that anyone can use to create their domain name. Some, such as .attorney, are clearly intended for organisations of a certain kind, but are actually available to anyone.
The Internet Corporation for Assigned Names and Numbers (ICANN), the global Internet oversight body, lists hundreds presently available and says over 1300 new gTLDs could become available in the next few years.
For the uninitiated, keeping up with developments and determining which names would be useful or important to have can be very challenging.
Protect your domain names with trademarks
There is also the challenge of proactively protecting your business names online. Simply having a business or company name offers you no protection from somebody with a legitimate right to use a similar or identical name from registering it. Only a trademark will give any protection.
Here's how the system works. ICANN has created a database of validated and registered trademarks to help trademark holders prevent their trademarks being used as domain names by others.
It applies only to second level domain names and, in particular, is designed to prevent trademark infringing names being registered under the many new gTLDs. Holders of valid trademarks that are listed with the clearinghouse are notified before new gTLDs become available and given the option of purchasing names that correspond to their trademarks.
In the first 90 days after a new gTLD goes live, anyone trying to register a name is informed if that name matches a trademark registered with the clearing house. If they proceed to register it, the trademark owner is informed.
The trademark owner would then have no certainty they would be able to prevent their name being used by its now owner. They can negotiate with ICANN, but this is difficult and time consuming process that requires expert assistance.
A healthy domain name market
An easier, and possibly cheaper, option might be to simply buy the name from the registrant. There is a healthy market in domain names, with specialist sites auctioning names. Some names have changed hands for eye-watering amounts. Lasvegas.com was bought in 2015 for a reputed $US90 million ($A127m).
Famous names like that have obvious value. If you want to buy an obscure name that happens to match your business name or that of your product or service, you can often pick it up quite cheaply, unless the seller realises why you need it.
Do you have these answers?
Protecting your brand online should be a high priority, but to do this effectively, you need to be very proactive in an area that is not core business and requires considerable expertise and knowledge. Are you across all the domains that your organisation owns? Do you know when they need renewal? Are all the details attached to these domains all up-to-date? Do you have a strategy to protect your trademarks?
Don't have the full answers to the above-mentioned questions? The solution is to outsource your domain name management to a specialist domain management service for which all these tasks represent core business.
A good corporate domain manager will have the systems and the qualified personnel to look after all aspects of your domains efficiently and reliably. In addition to protecting your brand online, a domain manager will take care of the routine aspects of domain management, ensuring details lodged with domain registrars are correct and appropriate, and that all domains' registrations renew automatically.
It will even negotiate to buy domain names on your behalf, so the seller does not realise why they are wanted and jack up the price.
If you're interested in finding out more about specialist domain name management, please contact Melbourne IT. Our Domain Portfolio Solutions team have been helping large Australian businesses effectively manage their domains since 1996 and are the only Corporate Domain Management specialist with local Australian account management.
Looking for some help with domains, hosting, web design or digital marketing?