How to secure your customers' personal information from hackers
Written on 26 November, 2020 by MelbourneIT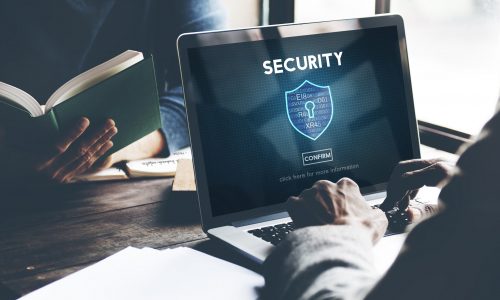 It doesn't matter if you're a big or small business; cyber security should be a top priority. The personal information we share online is a prime commodity for hackers and if you have an unsecure website, your business data and customers' personal information is at risk. Luckily, there's a simple fix. An SSL (Secure Socket Layer) certificate encrypts website data and protects it from cyber attacks. Learn why an SSL certificate is essential for every business website and where to get one.
Online security matters for all-sized businesses
Data breaches are a newsworthy event, especially when they target the big name businesses we know and trust. A big business data breach may make the front page, but small businesses are targeted too. Recent government statistics showed that small businesses are the target of 43% of all cybercrime. It also found that 87% of small business owners falsely believe that installing antivirus software alone is sufficient protection. Protecting your business takes more than one cyber security tactic and should focus on securing your website, computers and apps. To keep your website secure, the first step is an SSL certificate.
How do SSL certificates work?
The term SSL certificate might sound technical, but you've likely interacted with many of them before. Their main purpose is to encrypt any information shared with a website to prevent hackers from gaining access to it. Protected information includes login details, passwords, personal information like your phone number or address and credit or debit card information.
If a website is secure it will feature a padlock symbol in the address bar, immediately to the left of the URL. Another indicator is when the URL begins with https://, as the S stands for secure. Finally, the website may feature a security trust seal.
It's also easy to tell if a website is not secure as many browsers show a not secure symbol or text in the same place as the padlock. An unsecure website may still be reputable, but information shared with it will not be encrypted. The next time you visit a website, check if it has an SSL to know that your data is secure.
Key benefits of an SSL certificate
1. Build trust with your customers
The primary purpose of any SSL certificate is to encrypt and protect private information. It also minimises your legal risk should a breach occur, since you've implemented security measures that should have prevented this. When your customers see that your website is secure, they're more likely to trust your business and interact with your website.
2. Boost Google search rankings
Since 2014, Google has been prioritising websites with an SSL certificate in organic search results. This means that sites featuring an SSL tend to rank higher than those without. By adding a certificate to your site, you can quickly increase your search visibility and drive more customers to your website.
3. Increase website conversions
If you have an e-commerce business, then you'll be asking customers to provide their credit or debit card information. They need to trust that your website is safe in order to trust you with their personal details. By displaying your SSL certificate or a message about how you protect customer details, you're likely to see more conversions than a business without these security measures in place.
How to choose the right SSL certificate for your website
The stage of growth your business is at is the best way to decide which SSL certificate will offer ideal protection. For most small businesses – including those just starting out – a RapidSSL certificate is an affordable way to secure your site. A GeoTrust SSL certificate has the same great features of a RapidSSL, with the addition of an increased warranty and more flexibility. This means that well-established or fast growing businesses with larger customer databases will have a higher level of warranty protection. Compare the certificate features directly in a simple comparison table here.
Step into the digital world with Melbourne IT
Securing your website, your business data and customers' personal information is no longer just an option, it's a necessity. An SSL certificate is the fastest and simplest way to get the protection you need for your business and customers. Buy your SSL certificate today and gain protection within minutes. To speak with our specialists or if you would like advice on the which SSL certificate is right, call 1300 793 248 or submit your details online.
For more information on cyber security best practices for small businesses, we recommend the Small Business Cyber Security Guide from the Australian Cyber Security Centre. It's a simple and actionable guide for Australian small businesses to proactively increase their resilience against cyber security incidents. It also features a useful checklist to work through and a glossary for reference.
Looking for some help with domains, hosting, web design or digital marketing?