Category:
Website Security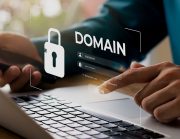 Written on 14 November, 2023 by MelbourneIT
How Do I Securely Protect My DNS and Domain Name?
How Do I Securely Protect My DNS and Domain Name? In the vast digital landscape, a domain name isn't merely an address but a fundamental part of your online identity. Safeguarding it from malicious actors attempting to exploit or manipulate your brand is vital for maintaining a secure online presence....
Read more
Written on 26 November, 2020 by MelbourneIT
4 tips to secure your business while working from home
More and more Australians are now working from home creating a "digital office" environment, and it's a trend that we think is here to stay. With this in mind, it's important to consider whether home internet networks are putting your business at risk. Most home networks lack sophisticated security features,...
Read more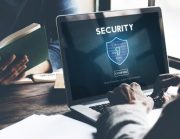 Written on 26 November, 2020 by MelbourneIT
How to secure your customers' personal information from hackers
It doesn't matter if you're a big or small business; cyber security should be a top priority. The personal information we share online is a prime commodity for hackers and if you have an unsecure website, your business data and customers' personal information is at risk. Luckily, there's a simple...
Read more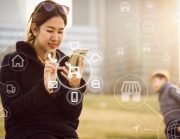 Written on 12 August, 2020 by MelbourneIT
How to gain business insights from your customer data
There are numerous technologies businesses of any size can use to collect and analyse data to bring about better outcomes and experiences for their customers. Not only can these technologies help to automate the parts of your business that keep you up at night, they can also help plug your...
Read more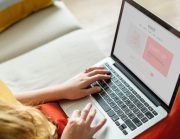 Written on 30 April, 2019 by MelbourneIT
Steps to setting up your business online
With every passing year, our lives become more altered by (and dependant on) the ever-growing technological developments made across the world. Many business owners – whether they be of small operations in the suburbs or growing enterprises in the city – have seen their livelihoods flourish thanks to setting up...
Read more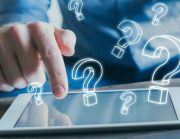 Written on 23 November, 2018 by MelbourneIT
What is a WHOIS lookup?
Did you know you can look up the details of any given domain name online? This can prove useful for anyone who is looking to negotiate to acquire a pre-registered domain or for those who are interested in contacting the site owner for any reason, legal or otherwise. To find...
Read more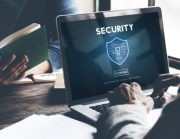 Written on 24 May, 2018 by MelbourneIT
Stop hackers in their tracks with 5 security tips
Web security is the best it's ever been; however, there are still many shady characters, lurking in the shadows of the internet for the first sign of weakness on your site. If you don't take the necessary precautions, you leave your site vulnerable to attack. Ensure your site and data...
Read more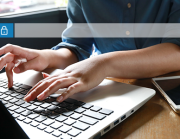 Written on 07 March, 2018 by MelbourneIT
Google to flag sites without a SSL certificate
Google has recently announced that websites without SSL certification will be flagged as not secure. This means that when potential customers visit a website without the HTTPS in the address bar, they will see that their website is not secure. Why it matters Sites with HTTPS demonstrate to users that...
Read more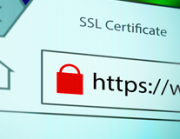 Written on 23 January, 2018 by MelbourneIT
7 security tips to keep your website protected from hackers
The privacy and security of a website is critical for small businesses. It's needed to protect your customer's data but it also protects your website from data breaches and viruses. With cyber attacks on the rise, it's now more important than ever to ensure you have security measures in place...
Read more