Five benefits of a professional email address
Written on 29 November, 2017 by MelbourneIT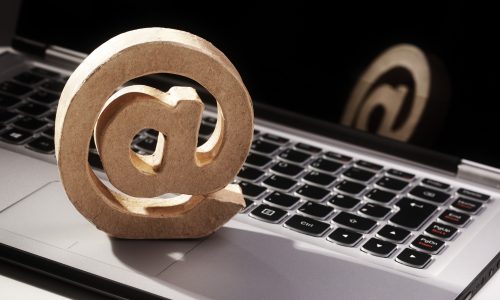 There are hundreds of free email services available to anyone with internet access but there comes a time when your email address might be setting your business back. Here are five good reasons to get your own email domain.
1. It reflects how you manage your business
You get one chance to make a first impression. When your first contact with new or potential customers is with an email like, bob.smith@hotrodmotors.com, it will represent your business better than hotrod2009@hotmail.com. Having your email linked to your own domain brings professionalism into how you conduct business.
2. It builds trust
Various pieces of research have found that a professional email address helps to build consumer trust. Having an email and website linked together shows you are serious about your business. Not only does a professional email build trust, it can also serve as a marketing tool to drive more traffic to your website. When you have a professional email address directly associated with your domain name, customers can use your professional email address to find your website i.e. bob.smith@hotrodmotors.com=hotrodmotors.com.
3. It helps to protect critical business data
Many public email services are susceptible to hacking. This leaves your business information vulnerable to cyber attacks. Another issue to consider when choosing your email provider is privacy laws. Depending on the nature of your business, it may be be best to store customer data and email in Australia to ensure your business is compliant with privacy laws. With a hosted domain, you can choose where your email data is stored and avoid any compliance issues before they arise.
4. It keeps you out of spam filters
If you use email marketing to drive sales, this may be the only incentive you need to switch from free email providers. Several free email services are targeted by spammers and malware. This means that emails you send from a free email address may get marked as spam. Unless your customers are checking their spam folders, it's unlikely that they will receive your emails. Setting up your own email domain through an established host can reduce the risk of  important business emails or newsletters getting bounced or sent straight to the trash bin. – When email is a primary method of keeping in touch with your customers or expanding your database, this is absolutely critical.
5. Backup
If a remote hosted service goes down, gets hacked or simply closes its doors, you may risk losing whatever email and attachments you have stored with them. This can sometimes occur without warning, leaving you little opportunity to secure your data, and if you're not taking regular backups you risk losing a lot.
With your own email, you'll either host the data in-house or through a company you have a service level agreement with. Both should include backups and contingency strategies. This ensures that no matter what happens, your data will be secure and accessible.
Setting up a professional email address is easy and affordable. Visit our email plans for more info our contact our team of digital solutions advisors for more information.
Looking for some help with domains, hosting, web design or digital marketing?