How Microsoft 365 can benefit small businesses
Written on 30 October, 2017 by MelbourneIT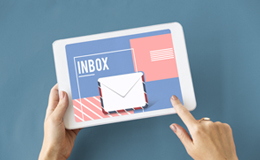 More and more small-to-medium-sized businesses are signing up to Microsoft 365 and for good reason. Since launching around two years ago, the service has helped to significantly streamline business operations and enhance productivity.
In fact, Microsoft 365 has more than 60 million users to date – a figure that is only expected to continue growing. But just what is it that makes Microsoft 365 a cut above the rest? Here's what it could do for your business.
Work anywhere at any time
There's no denying that the traditional 9-5 work day has shifted dramatically over the past decade. Thanks to digitisation, employees are now crunching numbers, writing reports and creating proposals in their own time at their own desired locations. Operating as a cloud-based service, Microsoft 365 premium incorporates all those programs we've come to love and adore (including Word, Excel and PowerPoint), giving you the opportunity to work on these programs wherever you are. As long as you have an internet connection, you can easily access all the files you need from the cloud.
Easily collaborate with your co-workers and clients
Following on from the previous point, the shareability of Microsoft 365 makes it an extremely desirable platform for small businesses. You can oversee your colleagues' work in real-time and discuss upcoming projects with clients, even if you are thousands of kilometres apart.
Store bulk emails thanks to a large mailbox
A further benefit of Microsoft 365 is the enhanced storage space compared to other systems. In the past, we'd often find ourselves having to sift through our email inbox and give it a good clean-up when it got too full; with Microsoft 365, you no longer have to worry about this kind of housekeeping. With 50GB of email storage space, you have much more room to store and preserve your email messages.
Gain peace of mind with built-in security and continuous compliance
Data security and control remains a huge issue for small businesses, with cyber-attacks harnessing the power to give your foundations a hearty shake-up. In fact, stats released earlier this year indicated that 43% of cyber-attacks target small businesses, and only 14% of those small businesses can adequately mitigate cyber risks and vulnerabilities. With built-in security and continuous compliance, your small business can continue running smoothly with the knowledge that your data is safe and only accessible to those who have permission. If you happen to lose or break your laptop, you won't need to worry about losing all your data: it's already sitting in the cloud, out of harm's way.
Get organised with email, calendar and contact synchronisation
Running a small business means finding ways to optimise your organisational skills and refine your schedule. Microsoft 365 is all about fine-tuning your task management. Microsoft 365 instantly synchronises all important info across all your devices. Say you update a contact on your mobile phone, Microsoft 365 will update it everywhere else. Want to save a document on your PC but continue working on it on your tablet? This can be done as well.
Bid farewell to licensing headaches
Business owners are agile and Microsoft 365 understands that. With all licensing already included, Microsoft 365 can be deployed across the company, meaning everyone has the same version and receives the same updates at the same time.
Think your business could benefit from Microsoft 365? Learn more & sign up for Microsoft 365.
Looking for some help with domains, hosting, web design or digital marketing?