cPanel, WordPress & Managed VPS Comparison for Your Australian Website
Written on 01 November, 2021 by MelbourneIT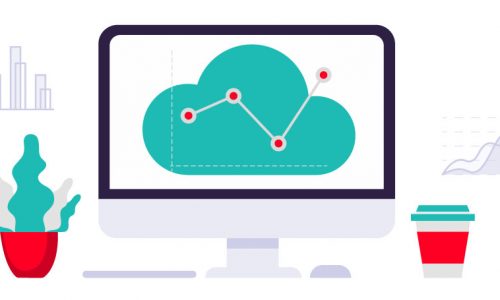 If you have an online website, understanding your web hosting capabilities is key to growing your business. Some of the more popular options include cPanel hosting, WordPress hosting and managed VPS hosting, and they all cater to different businesses with different goals.
Read more to learn the difference between these three web hosting solutions and what you should be looking out for when selecting the best web host for your website.
cPanel Hosting for Australian sites
There are many choices when selecting the best content management system (CMS) for your website. With cPanel hosting, you can manage your websites using any CMS you prefer, including Joomla, Drupal as well as WordPress.
cPanel hosting is a popular choice for website owners because of its easy navigation and security features. It has everything you need for your online business operations so you can comfortably grow your business without worrying about your website performance. This option suits everyone from a blogger looking to grow an online presence, to a small business owner looking to increase web traffic in the coming months.
When Should You Choose cPanel Hosting?
cPanel hosting is done so on a shared server which means your website shares resources with other websites on the same server, but there is still a lot you can achieve with it. From managing multiple websites with different CMS, to monitoring website bandwidth and reliable uptimes, shared server hosting like cPanel hosting can be a great solution for any Australian businesses on a tight budget.
Discover WordPress Hosting
WordPress has been the most popular CMS for years and is widely used among new website owners as well as large corporations. With intuitive navigation, plenty of customisation options and readily-available templates that can help you build a professional looking website, many users of WordPress choose WordPress hosting to complement their CMS experience.
If you are using WordPress or you are switching to WordPress in the near future, consider selecting  WordPress hosting. This option is optimised for WordPress performance and comes with plugins you need to design a unique website. There is no need to worry about backups, caching or updates as these will be taken care of for you while you focus on your Australian business operations.
Is WordPress Hosting the Best Option for You?
As a busy small business owner, an affordable web hosting which optimises your WordPress website performance will no doubt be very beneficial. However, do bear in mind that your website is hosted on a shared server together with other websites, so on days when there is a spike in traffic, your website might perform slower than usual.
If you are looking to get guaranteed top performance for your website 24/7 from your web hosting platform, managed VPS hosting might be the best option for you.
Understanding Managed Virtual Private Server (VPS) Hosting for Your Australian Website
Virtual private server hosting, also known as managed VPS hosting, is unlike the above two hosting options. This solution hosts your website on your own virtual server, dedicating all virtual server resources to just your website without needing you to manage the server environment. This means your server is optimised for your website needs without having to worry about sharing. You are guaranteed peak performance at all times, even during peak traffic.
While you have full control over your hosting environment, managed VPS hosting makes it a suitable option for website owners of all skill levels as security and software updates are taken care of for you. You will have a peace of mind knowing your website is always running at top performance.
Is VPS Hosting Suitable for You?
If your current web hosting plan is struggling to maintain high performance and you already have many visitors to your website, managed VPS hosting will help your business continue growing online. A good example of an Australian website that will benefit from VPS hosting is an e-commerce site. Without investing in a dedicated physical server, you will be able to host your website reliably as all your server resources are channelled towards your website's functions.
Melbourne IT Offers Shared & Dedicated Virtual Server Environments
As one of the leading providers of web hosting services for Australian small and medium businesses, Melbourne IT offers the best of both worlds. Whether you require the dedicated virtual server resources of managed VPS hosting or prefer to start off with shared server options like cPanel and managed WordPress hosting, we have a range of plans available to suit your specific business needs.
Get in touch with our web hosting team to learn more or register for your free web hosting trial with us today!
Looking for some help with domains, hosting, web design or digital marketing?