How to Choose the Best Web Hosting Provider for Your Australian Business
Written on 15 November, 2021 by MelbourneIT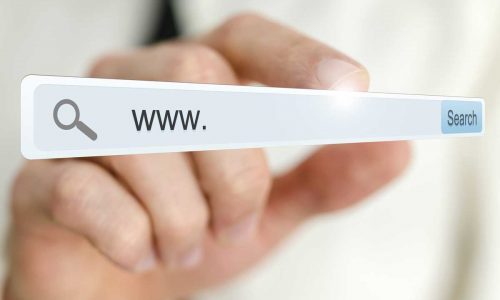 You need a web hosting service to get your website online. If you are looking to upgrade or switch to a new web host, there are some factors you need to consider so you know which web host and which of their hosting plans suits your online business best.
Top 10 Factors to Consider for Website Hosting Services
Regardless of whether you are just running a side hustle or a growing e-commerce business owner, you want fast web hosting that will meet the demands of your Australian business and audience. Read further to find out what they are.
 1. Uptime
Your online website should ideally be available at all times. This is why you should be looking for uptime guarantees as close to 100% as possible. Any reputable web host will be able to offer you uptime of 99.9% and above.
2. Shared VS VPS Hosting
A server is capable of running multiple websites, but the performance of each website depends on the load that is placed on the host.
 When there are multiple websites on a server, they share the available resources of that server.  When there is heavy traffic on one of these sites, more resources may be used, causing slower traffic on all other sites on this server. This is known as shared hosting.
If you know you have a site that demands more bandwidth usage or your business is growing, virtual private servers (VPS) will meet your needs. This means you have a virtual server instance with pre-allocated resources  dedicated to your websites, guaranteeing site performance every time of the day. If top performance is important for your site, choose VPS hosting.
3. Managed VS Non-Managed
Unmanaged hosting does not come with any services that can help you with web hosting tasks. These can include the all-important automated backup, software updates, performance monitoring and malware scanning. If you do not have the knowledge to do such tasks by yourself, managed VPS hosting options will suit your web hosting needs best.
4. Your Preferred CMS
Making sure that your content management system (CMS) is easy for you to run your website, make backups and perform regular security updates is important. These factors not only allows you to make quick changes on your website, but also enhances the web experience of your customers.
While some business owners prefer an open-source CMS, there are many others who choose more popular options including WordPress, Joomla and Drupal. If you are already running on WordPress, consider using WordPress hosting which optimises your WordPress site with plugins and themes.
5. Security
Security is one of the more important criteria when it comes to choosing the best web hosting provider. You want your business data to be safe at all times for smooth online operations and all customer data securely stored to prevent fraud. With regular website data backups, you will be ready for any unforeseen issues and can get your website up and running faster. In addition, a website with SSL certification will also be favourably looked upon by Google if you are looking to implement SEO.
6. Server Location
Knowing where exactly your website will be hosted makes a difference to your site performance.
Having your site hosted in a data centre close to your audience location reduces the distance data has to travel, and hence the time the web information loads for them. If your target audience is mainly Australian, it will benefit you to select a web host which uses Australian data centres.
7. Storage
There are two types of storage: hard disk drives and solid-state drives. Typically, Australian data centres that employ the use of solid-state drives will not only run faster but also offer more reliability. This is due to the lack of moving parts compared to hard disk drives which has more moving components and requires more power to start up.
Regardless which you choose, make sure the plan you selected has enough storage space for your web files or you will be running out of storage soon.
8. Load Speed
Aside from server type, server location and amount of storage, another factor that affects load speeds is the availability of server resources. The more bandwidth and RAM there is, the better the performance and speed capabilities which in turn makes for shorter load times for your website. Be honest about how much your site realistically needs and select a plan that best caters to it.
9. Your Domain Name
If you do not already have your domain name, choosing a web hosting provider who can supply one for you will save you some extra steps. A good web host will also remind you when your domain name is expiring so you can renew it in advance. This will help ensure your website never goes offline for as long as you keep your domain name active.
10. Customer Support
If your Australian business website goes offline, you could potentially be losing customers and revenue. A web host that values you as a customer will understand that any web hosting issues need to be resolved as soon as possible. At Melbourne IT, we have grown our customer care teams and aim to provide assistance quickly so you can resume all online business activities.
To Conclude: Select the Best Website Hosting for Your Needs
There are many considerations when choosing between web hosting plans, so you need to decide what your website requires and what your budget is. Melbourne IT offers a variety including cPanel hosting, WordPress hosting and managed VPS hosting to cater to the different needs of Australian businesses.
Contact us to learn more about each individual hosting plans or register with us for a free web hosting trial today!
Looking for some help with domains, hosting, web design or digital marketing?