What is Shared Hosting?
Written on 11 December, 2018 by MelbourneIT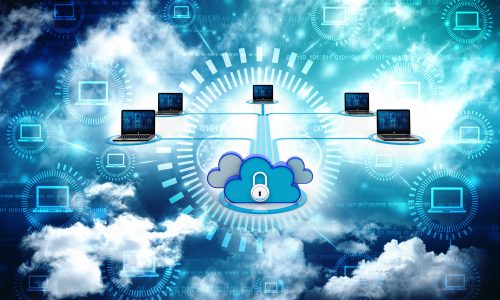 Starting up a brand new website is an exciting time. Whether it is for a lucrative business venture, or merely a humble blog that nurtures your creative side, one thing that you will need to ensure is a reliable server, so people can actually visit and enjoy what you offer.
This is when things get a little more serious. If you are just starting up, hosting is always the best place to start. There are so many hosting options available – some offering added features, others providing a better price point – it can seem impossible to pick the perfect package to align with your online ambitions. Fortunately, all you need to make the right choice is more information. That's where we can help.
In your search, you will have likely encountered many different companies offering 'shared hosting'. It is one of the most popular hosting options on the market, and rightly so.
But what exactly is Shared Hosting?
Breaking it down
As the name implies, shared hosting is essentially a myriad of users sharing the resources of a single, physical server. Users are allocated a section of the hosting platform's resources, such as databases, disk space, email accounts and other add-ons. The benefit is that, since most websites don't demand many resources, potentially hundreds of different users can all utilise one server, diluting the costs between them. Naturally, it can have an impact on your bandwidth, power and memory but resources are distributed on-demand, so it isn't a constant battle for RAM or CPU.
Users will be required to set up and run their own sites, however a single account on one server can accommodate unlimited sites (permitting they don't exceed their allocated resources). The hosting providers will also handle all customer support issues and save you from having to maintain server hardware and software, such as updates, security measures and protocols to mitigate crashes and downtime.
Advantages of shared hosting
Cost effective: Just as we mentioned above, shared hosting is without a doubt the most economical option, perfect for small blogs, or new, entrepreneurial businesses.
Flexible: Your provider will likely offer multiple levels of hosting, which means as your business or demands grow, you can easily upgrade your hosting package. Shared hosting can always be a good starting point for those new to the process.
Greater control: It is common amongst shared hosting providers to include built-in control panels, which make it easier to manage your website.
Multiple sites: If you have multiple sites that you need to run but they each demand little of the server's resources, you can easily have them all on the same hosting account.
Low maintenance: Technical maintenance is usually included as part of shared hosting packages. This includes hardware and software updates, outages, DDoS attacks and support. There is also a simplified user interface to manage administrative tasks and any server-running duties.
Compatible with dynamic content: Dynamic websites, dynamic content management systems and websites that use alternative programming languages can all run on a shared server.
Disadvantages of shared hosting
Slower load times: By sharing hosting via one physical server with hundreds of other users, the load times will naturally be slower than with dedicated servers (exclusive use of a server).
Overload: With so many other sites sharing the one server, it is also possible that it might become overburdened, if not managed properly by the hosting provider.
High traffic difficulties: If your site receives high amounts of traffic, it is likely it will begin to perform far worse, as the demand for resources might exceed what you are allocated.
Nefarious neighbours: Although unlikely, the slim possibility exists that one of the users you share your server with will act nefariously and pose a risk to your website.
Limited customisation: Minimal customisation options exist to muster higher performance of your website when sharing a service with other users.
Incompatible with special technical requirements: Shared hosting servers do not permit customised software. If you need to run alternative operating systems for your database, such as PostgreSQL or FreeBSD, you will require your own server or a VPS.
Disk space: The amount of hard drive space your hosting company will provide you with can vary, so to ensure that any images or downloadable features aren't lost, be sure to keep constant supervision of your available disk space and bandwidth.
When to choose shared hosting
As you will probably be aware of from your research, the various alternatives available to shared hosting include services like WordPress dedicated hosting, upgrading to a VPS service that gives you your own allocated resources and a slew of other options. When making your decision, however, it is important to remember that no service is perfect for every situation, so simply see what your requirements are for now and select an option based on what best serves the purpose of your site.
To learn more about the Melbourne IT hosting options from industry experts, feel free to start a conversation with one of our online solutions advisors today.
Looking for some help with domains, hosting, web design or digital marketing?