How small businesses can make the most out of social media
Written on 06 March, 2019 by MelbourneIT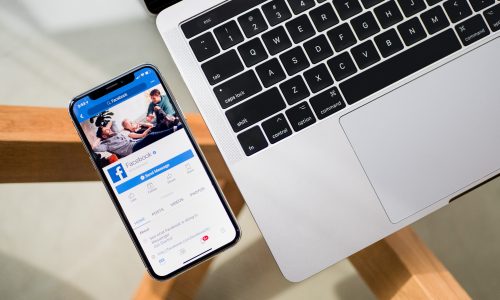 When you're a small business owner wearing many hats, marketing may be at the bottom of your priorities. But if you're not engaging with your followers on social media, you could be missing out on a big opportunity to win new customers.
In Australia, Facebook and Instagram have millions of active users combined. There's a good chance that your ideal customers are within those millions.
So how do you make the most of social media? When Facebook and Instagram first launched, it was relatively easy to reach your audience without paid advertising. All you needed to do was upload content consistently. But with algorithms changing to bring users a better experience, brand related posts no longer get the attention they use to. That said, there are still plenty of opportunities for small businesses to make the most out of social media. Here are a few ways to do it:
Pay to play
When done well, Facebook and Instagram advertising can be a cost effective platform in generating leads and sales. Because Facebook collects user demographics, buying and online consumption behaviours, they are able to pass the info down to advertisers looking to find the right audience.
The two keys to successful Facebook ads are:
identifying the objective of your campaign
finding the right audience to target
compelling creative.
Let's break this down further:
Before you put money into advertising, consider what you'd like to achieve. Many new advertisers make the mistake of driving awareness and leads both from the same ad. Focus on one objective to get the most for your budget.
Facebook has a lot of data on its users and it can be tricky to hone in on your ideal audience. Having a clear picture of what your customers look like is key to ensuring you have the right audience. Get specific and consider their age, locations, interests and any competitors they may be looking at.
If you succeed in identifying the right objective and audience, you'll need great content to close the loop. When you're selecting your images consider images that would pop out in a feed. You might even want to put a border with a splash of colour on an image.
If you can get these components right and your audience loves what you have to offer, Facebook will find more people like them.
Work with influencers
If you're still growing your Facebook and Instagram accounts, working with an influencer may give you the growth you need.
They already have an existing base of engaged followers who trust them. A recommendation from them could mean a boost in followers and potential leads.
Focus on one to two channels at once
Almost every month there is a new social media channel popping up. While it's easy to get caught up in what's trending, putting your focus into one to two channels will help you see results a lot faster than diluting your energy and time into ten channels. If you decide to invest in Facebook and Instagram advertising, put 100% into it for three months before you move onto another channel. The great thing about Facebook and Instagram advertising is that it's suitable for every type of business.
Depending on your skills set, it may take some time for your Facebook and Instagram activities to gain traction. This is where hiring an expert may save you time and money. If you're interested in understanding how social media can generate leads and sales for your business, have a chat with our team of online solutions advisors. They're available Monday-Friday from 9-5pm at 1300 793 248.
Looking for some help with domains, hosting, web design or digital marketing?