What does the Federal Budget 2019 mean for your small business?
Written on 05 April, 2019 by MelbourneIT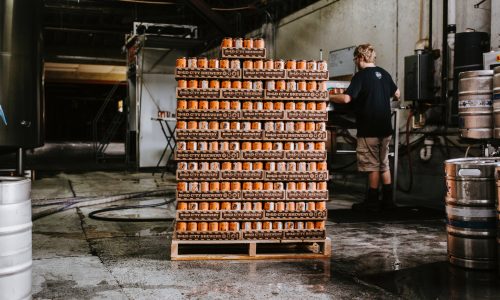 There are big wins for small businesses in the recently announced proposed Federal Budget 2019, such as increasing the instant asset write-offs and more incentive to hire apprentices with the Skilled Shortage payments. But the biggest win might just be the boost in funding for the Export Market Development Grant (EMDG) allowing more SMB's to get their foot into international markets. Let's look at how your business can make the most of these changes.
The Good News for SMB's
There were a few exciting announcements for SMB's in this year's budget. First, the instant asset write-off has been increased from $25K to $30K per asset and it's now available to any business with a turnover of up to $50M. Everything from your tools of the trade to your web design can be claimed as part of the instant asset write-off. Second, the Skills Shortage payments will increase from $4K to $8K for hiring an apprentice in an eligible trade. Finally, there was a $60M boost for the EMDG – administered by Austrade – to encourage more Australian SMB's to export their products and increase the demand for Australian-made overseas. The grant is designed to take the pressure off of SMB's who want to expand by minimising the financial risks. So, if you've ever considered expanding into overseas markets, now is the perfect time to make a splash.
The EMDG Explained
The EMDG is a government grant for current and aspiring Australian exporters that offers financial support to make the transition into international markets easier. It can be claimed on expenses relating to overseas digital marketing, the costs of export and any costs that relate to selling your products outside of Australia; from advertising to sales reps, promotions and business related overseas trips for events such as trade fairs or seminars. SMB's will receive a 50% reimbursement on eligible export related promotional costs, if their total expenses are at least $15,000.  The grant does not apply to the first $5,000 of expenses and you can make up to eight claims per year.
Is Your Business Eligible?
So, the big question; is your business eligible for the grant? If you are an Australian business earning less than $50M per year and have reached the required $15,000 expenses limit, then you are eligible for the EMDG. Your business must also sell Australian-made products. For more information on whether your business qualifies for the EMDG, view Austrade's eligibility checklist.
When and How To Apply?
The next lodgement application period begins on July 1st this year and closes at midnight on 30th November. The good news is if you start expanding your digital marketing efforts for exports now, you can claim the money back in just 3 months' time.
Once you're sure that your business is eligible for the grant, then all that's left is to apply. The first step is ensuring that you have an AUSkey. It provides your SMB with an online identification and is correlated to your ABN. You can obtain an AUSkey online and applications only take 10 minutes. The next step is filling in an EMDG application form. This can be done by yourself or with a consultant. If you're having trouble with the application process you can call Austrade on 13 28 78 for more information.
Engaging Digital Marketing for Overseas Consumers
The internet is an SMB's best resource when it comes to expanding your overseas influence. Setting up a dedicated webpage for your products can increase their exposure and allow you to target different consumers with your content and imagery. Website design and web running costs are eligible to be claimed as part of the asset write-off and an estimated 3.4 billion small businesses stand to benefit. Plus, with the EMDG your ongoing marketing costs, from advertising to marketing consultants, can be offset by a government grant that helps take Australian-made products to the world stage. There's never been a better time to invest in your digital marketing strategies.
Expand Your Reach Overseas
From designing your website to acing online marketing; there are a lot of steps to getting your business noticed. With MIT on your side you can worry less about getting your brand noticed, and more about getting your products across international waters. Talk to our team about the best strategies to target overseas customers for your business.
Looking for some help with domains, hosting, web design or digital marketing?