Tag:
Federal Budget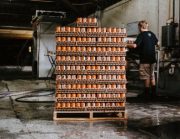 Written on 05 April, 2019 by MelbourneIT
What does the Federal Budget 2019 mean for your small business?
There are big wins for small businesses in the recently announced proposed Federal Budget 2019, such as increasing the instant asset write-offs and more incentive to hire apprentices with the Skilled Shortage payments. But the biggest win might just be the boost in funding for the Export Market Development Grant...
Read more