A message from our CEO - Melbourne IT kick-starts a major business transformation.
Written on 05 February, 2021 by MelbourneIT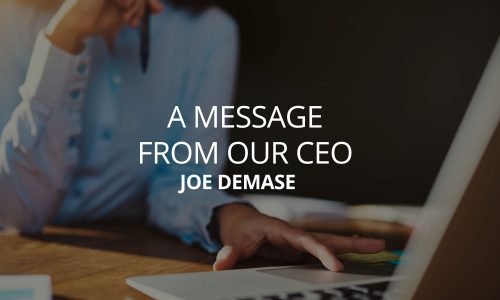 I am pleased to announce 5G Networks Limited as the majority shareholder of Melbourne IT, and its parent company Webcentral Group. 
With the support of 5GN, and a new leadership team, Melbourne IT is kick-starting a major transformation of our business, with you, the customer, at the core of everything we do. We are looking to improve every aspect of our operations including telephone customer service support, online services, and products. Here are a few examples of changes on the way.
Improved telephone customer service support. 
We are bringing our customer care team home to Australia. In times of need, receiving a quick response and fast resolution is crucial to keeping your business running. A 24/7 locally based and managed team will ensure you get the best help. In addition, our customer support agents are receiving extensive training and coaching with a focus on helping you unlock your business growth potential and propel your digital success. 
 Online service technical development. 
 We are making it easier and safer for you to manage your services with us online. We know it is not always easy to remember your login details and passwords. Soon you will be able to log in with your domain name, email address, and we are introducing multi-factor authentication (MFA) for added security.  
 A simplified product offering. 
 We are going back to basics and simplifying our product portfolio offering across domain names, website hosting and email & office apps including Microsoft 365. Overly complex products can be confusing and make choosing the right product tricky. We are going to make this process for you easier with clear solutions, simple pricing, and smooth product and service setup.  
 Rest assured we are 100% committed to you and all Australian and New Zealand business. We'll continue to keep you in the loop as we progress with the next phase of our company. 
If you have any questions, feel free to give one of the team a call on 1 300 638 734 or submit a support message online. 
 We are 100% committed to you and all Australian businesses.  
  Joe Demase 
 Chief Executive Officer
Webcentral Group and 5G Networks Limited   
Looking for some help with domains, hosting, web design or digital marketing?