Get people clicking with 6 tips for writing a great headline
Written on 07 September, 2018 by MelbourneIT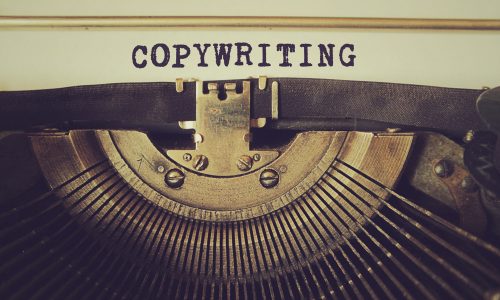 In content marketing, your headline is what hooks readers in, but many businesses don't pay it the attention it deserves. According to CoSchedule, 8/10 people will read a headline while only 2/10 will click through. This makes the title text the most important piece of your online content.
You can only make a first impression once and, if that's the only impression your readers take away, you want to make sure it not only reflects what the article is about but also reflects your brand. Here are some quick tips you can follow to create striking headlines that get people clicking.
1. Keep it simple yet strong
The purpose of a headline is to summarise the article in a way that entices the viewer to read it. By keeping your headline simple, concise and strong, you can cut through the fluff and get to the readers you're targeting. Headlines of 10 words or less will increase your chances of click through.
Note: The language you use is very important and active, 'doing words' will help you get better results. Turning your headline into a call-to-action is a great way to inspire your readers to read on.
For example, the headline "Online security for small businesses"" doesn't make quite such as splash as "Stop hackers in their tracks with 5 security tips". With active language like "stop," your readers already feel more involved than they would reading the more passive, bland headline.
2. Be specific
Specificity is key when it comes to headlines. If your readers can't rely on you to get your point across in a simple headline, how can they rely on you to clearly articulate the points in your article? Headlines that waffle on and don't really say much about what readers can expect will lose eyes quickly.
Being precise about what readers will learn from the information within and delivering on that is a great way to build trust. However, the inverse is also true. If you suggest one thing in your headline and deliver another, you'll fast-track your way to a frustrated readership.
3. Use numbers
Did you know that humans inherently find numbers sexy? Not really, but we are drawn to them. This means that headlines with numbers convert at a higher rate than those without. It's been suggested that numbers are appealing because they're easy for the brain to digest. Lists also appeal to the logical side of our brains as they are finite, tangible and give us measurable expectations. So, a headline like "6 ways a good website can add value to your business" is likely to perform better than just "Ways a good website can add value to your business".
4. Keep them guessing
While specificity is important, sometimes it's useful to play on the air of mystery. In this case, you want to still give readers enough detail that they know how reading your article could help them but not enough that they know exactly what it's about. Words that provoke curiosity will perform well in your headline. The intrigue that a good cliff-hanger headline provides is valuable and will almost always generate a click. A great example of this tactic would be, "Are you making these common business mistakes?"
5. Ask a question
Everyone has questions they need answers to. Headlines that pose these questions tap into the viewers' psyche, providing them with a clickable answer. If your article answers a popular question, use it! For example, "Which domain extension should I register?"
6. Know your headline "power words"
There are types of verbs and adjectives that perform consistently when employed for use in headlines. These words generally appeal to the reader's emotions.
No one want's to be adversely impacted by something that could have been avoided. Looming negative implications are a great way to draw readers in, with an average of 69% higher click-through rates, according to Outbrain. By using negative words, like 'never,' 'stop' and 'without,' you appeal to reader's fear, which gets them clicking.
The internet revolutionised learning and people still turn to online content to solve their problems. Phrases like 'how to,' 'tips,' 'shortcuts' and 'hacks' promise value to the reader before they've even seen the contents of the article.
Approaching your headline with a sense of urgency can help to get readers to click. Language like 'don't miss out,' 'limited' and 'now' will help get the reader to take immediate action.
Aggressive language is also proven to be effective. Words like 'sick and tired' and 'hate,' that sympathise and stoke the fire within consumers, awaken the passion that gets them to click.
Finally, appealing to greed will get you places when it comes to writing a headline. Words like 'save,' 'bargain' and 'free' peak most readers' interest.
Combining a number of the above tips gives you a failproof recipe for a great headline. Test it out and let us know if you see an improvement in your click-through rates. If you're looking to use your articles towards a broader SEO campaign, don't hesitate to get in touch with a representative from Melbourne IT.
Looking for some help with domains, hosting, web design or digital marketing?