Should you be worried about the News Media Bargaining Code?
Written on 01 September, 2020 by MelbourneIT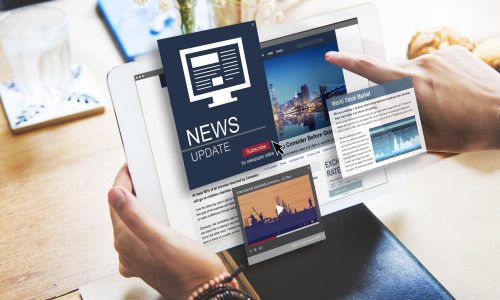 On April 20 this year, the Australian Government directed the ACCC to develop a mandatory code of conduct to address the power imbalances between the Australian news media and digital platforms including Google, YouTube and Facebook.
With the code drafted and released for review on 31 July, there have been many questions around its potential impacts on the major digital platforms. If adopted, the Australian news media will be able to bargain with digital platforms to ensure payment for their services. While the Australian News Media approve of the code, it has been met with a scathing response from Google Australia. Google criticised the code, stating it "discounts the already significant value Google provides to news publishers across the board – including sending billions of clicks to Australian news publishers for free every year worth $218 million."
While on the surface it seems like a battle that only involves large corporations, Google has expressed in an open letter to its users how this may also impact "the way Aussies search every day". At this stage, Facebook is still reviewing the code and has yet to release a statement on how the code will affect users on their platform.
What does this mean for Australian small businesses?
With 90.8% of searches in Australia originating from Google, even minor changes to the platform could have major effects on search results and rankings. Here's the major points to note from Google's open letter.
Is the way Aussies search every day truly at risk?
If approved, the code mandates that Google would have to notify news media in advance of any changes to their search algorithms including crawling, indexing, ranking and displaying content. This would give news media companies a distinct advantage in creating high ranking search results.
For small businesses, this will have a minimal impact as it would be very rare for a small business to be directly competing with major media companies for the same search results.
Is your search data truly at risk?
The ACCC has discounted this claim from Google. In a response to the open letter, the ACCC stated, "Google will not be required to share any additional user data with Australian news businesses unless it chooses to do so".
Is it going to hurt the free services you use?
In its open letter, Google expressed how this change could "[hurt] the free services you use". While this is an obvious threat to charge for searches, Google is unlikely to follow through due to the prevalence of free search engine alternatives available. It's also important to note that the code itself does not imply that Google should charge for their services.
So, should you be worried about these changes?
As a private company, Google always had the right to change their services, including deciding whether to charge payments. Considering how many alternative free search engines already exist, charging for their services would likely hit Google's bottom line far harder than providing news media companies more bargaining power. For Australian small businesses there is little to be concerned about and there should be minimal impact on the Australian search landscape.
Step into the digital world with Melbourne IT
The startup journey is taken one step at a time, and we'll be with you every step of the way. Whether you're at the starting line or leaps and bounds ahead in the race – our experts can help you navigate the best way forward. We have all the tools you need for a successful online business, including; Website Design, Productivity Apps, SEO, PPC and Social Media Advertising. To speak with our specialists, call 1300 793 248 or submit your details online.
Looking for some help with domains, hosting, web design or digital marketing?