New funding for marketplaces to move their business online
Written on 06 October, 2020 by MelbourneIT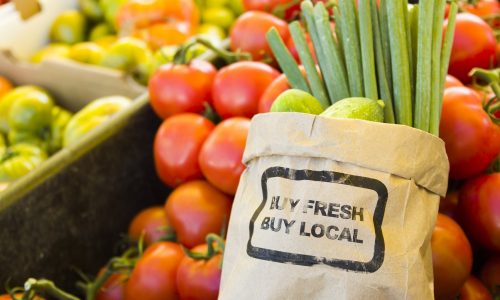 It's been an unpredictable year for many local businesses, but some good news is on the horizon. A new support package from the Victorian Government and a campaign by Visit Victoria are set to provide some much-needed support. Here's the key details on the Click for Vic campaign and what it means for local businesses, plus how Victorian farmers and producers can use new funding to transition to an online business model.
What is the Click for Vic campaign?
Click for Vic is a new campaign by Visit Victoria designed to connect consumers with local businesses who are offering at-home or virtual experiences and delivery. It will be advertised through TV, print media and digital channels offering plenty of exposure to Victorian businesses. From food and beverages to gifting and local produce; a wide range of Victorian businesses can register their interest to join the campaign. Some businesses will be highlighted on Visit Victoria's social media accounts, or they can get involved using the hashtag #clickforvic on their own social media.
New funding to help farmer's get started online
To take part in the Click for Vic campaign, businesses need to have an online presence. The state government has announced new funding designed to support Victorian farmers and producers who are not yet online or who need help with their existing online presence. The E-Commerce and New Marketplace Transition Package includes $1.5 million in funding to help struggling businesses transition online and succeed in the new normal. It will support farmer's markets and marketplaces in their efforts to get online and learn new skills. Funding from the package can be used for a range of marketing and business needs, such as:
Onboarding, online marketing and registration fees
Freight & logistics
Delivery fees
Online marketing support
The package also includes a training program to assist businesses with these new skills.
How could your business use the package?
With restrictions changing how most businesses operate, 2020 is a year for meeting your customers online. The Click for Vic campaign can build awareness for your local business, while the new funding can help businesses get noticed through online marketing. Here's three options for your business:
Setup an e-commerce website
To be eligible for the funding, a business should have the ability to sell goods and produce online. That means they need a professional website with e-commerce and payments setup. Preparing your website to sell online is only one step in achieving a great website. It should also be user-friendly, mobile-friendly and feature engaging content that clearly explains your business and your product offerings. Working with skilled web designers will help you get your website up and running fast.
Reach new audiences with ads
The Click for Vic campaign can help you reach new audiences, but if you want more control, you can setup your own online advertising as well. With social media advertising and pay-per-click on search engines, you'll have full customisation of your advertising campaigns. The key to success in online ads is to check on their performance and update your strategy so that only the best performing ads stay active. This helps you to maximise cost effectiveness of your campaigns and ensure you're finding the right audiences.
Build search traffic with local SEO
While online advertising can get your business in front of the right audience, an SEO campaign can help the right audiences find you. With billions of searches per day around the world, there's plenty of search traffic to go around. An important step to success in SEO is choosing the right keywords. Things like keyword competition, search intent, search volume and even the size of the keyword can have an impact on your SEO success. Partnering with SEO experts will help you get the most out of your campaign and they'll handle all the technical elements that can impact on performance.
Step into the digital world with Melbourne IT
It may feel like three steps forward, two steps back but the important thing is we're in this together. Australia is easing its way out of COVID-19 step by step, and your business can too. Whether these are your first steps into the digital world, or you've already made leaps and bounds; our experts are here to help you navigate the best way forward. We have all the tools you need for a successful online business, including; Website Design, Productivity Apps, SEO, PPC and Social Media Advertising. To speak with our specialists, call 1300 793 248 or submit your details online.
Looking for some help with domains, hosting, web design or digital marketing?