Tag:
Professional website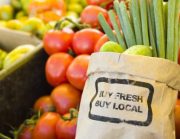 Written on 06 October, 2020 by MelbourneIT
New funding for marketplaces to move their business online
It's been an unpredictable year for many local businesses, but some good news is on the horizon. A new support package from the Victorian Government and a campaign by Visit Victoria are set to provide some much-needed support. Here's the key details on the Click for Vic campaign and what...
Read more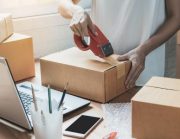 Written on 19 August, 2020 by MelbourneIT
5 steps for building a successful online business
Australian small businesses are the back-bone of our economy. Recent research found 99.8 per cent of all Australian businesses are considered small to medium enterprises, with the most common size having 1-4 employees (71 per cent). Whilst it may seem daunting to take the leap of faith to join this...
Read more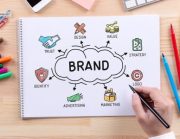 Written on 07 August, 2020 by MelbourneIT
How to rebrand your business in just 7 steps
There are many reasons businesses across Australia might consider rebranding, with most stemming from a need to reposition a brand in the marketplace. It could be as simple as the product or service you now offer has outgrown your original intention for your brand, or a major shift in customers...
Read more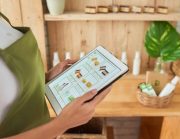 Written on 03 June, 2020 by MelbourneIT
Does your small business need an e-commerce website during COVID-19?
COVID-19 is driving a rapid e-commerce evolution, with intuitive businesses across Australia keenly adding e-commerce solutions to their websites to take advantage of the surge in online shopping. Interestingly, the preliminary April findings from the Australia Bureau of Statistics' Retail Trade Survey, found that retail turnover fell by 17.9 per...
Read more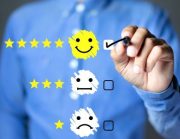 Written on 27 May, 2020 by MelbourneIT
4 ways to improve user experience during a crisis
User experience, or UX, is a critical element for ensuring your customers are happy both online and offline with your products or services. While UX has always been a contributing factor to business performance, it's become even more important during COVID-19. With restrictions forcing many businesses to minimise their real-world...
Read more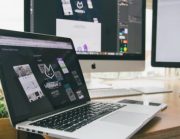 Written on 24 April, 2019 by MelbourneIT
When to outsource your online marketing or do it yourself
The internet has changed how the world works. In fact, it's created a whole new online world that we engage with every day. Making your small business stand out in a crowded online space seems simple, which is why so many of us choose to DIY our online marketing. But...
Read more