4 ways to improve user experience during a crisis
Written on 27 May, 2020 by MelbourneIT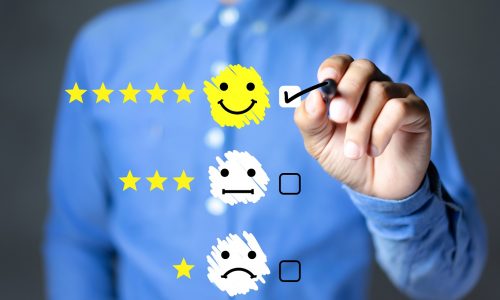 User experience, or UX, is a critical element for ensuring your customers are happy both online and offline with your products or services. While UX has always been a contributing factor to business performance, it's become even more important during COVID-19. With restrictions forcing many businesses to minimise their real-world presence, their online experience is twice as essential.
To break it down, user experience is about how an individual feels when they interact with a system, such as your website, app or e-commerce offering. The top interactions people base their opinions on are:
Useability
Speed and performance
Visual appeal
Usefulness
Looking at the above, how can you improve your small businesses performance?
1. Be mobile-friendly
It's important your website and e-commerce store are designed to be mobile-friendly. There is nothing more frustrating to a potential customer than finding your brand online and finding your site is not accessible from the device they are on. Few people would move to a desktop computer to scroll through a site to ensure better functionality, so keep this in mind when creating or re-working your website.
2. Check load times
How long are you willing to wait for a website to load? If the answer is only seconds, remember the same is true for your customers. The speed and reliability of an online experience are some of the key factors in deciding whether a user will stay to complete their interaction.
3. Thoughtful design
Long term memory is populated with pictures, not words. Our imagination sparks ideas, and our affiliation with design and colours is generally what drives our next purchase.  Every website and app should be thoughtfully designed with this in mind. The impact of visuals on UX is immense, as it is what influences your potential customer's first impression before they decide to move further into your site and then on to purchase your product or service.
4. Structure it so your grandma could use it
Useability means different things to different people, but to the average small business it is defined as the ease at which an average person can use your website or service. This could be broken down into many different segments, however the most important to get right are your navigation and search functions.
Navigation
Poor navigation is one of the top reasons why users leave a website, so pay attention to where you put your navigations elements and what they are named. Improving your user experience could be as simple as changing your menu options. It's always important to remember the way you view your business and its structure is generally not the same as how your user sees it – so do some research and take a step back to be most effective.
Search
Search functions on your website should be as helpful as the navigation. It's the tool your users will fall back to if they can't locate what they're looking for. More complex stores or e-commerce stores that have large product ranges should also have an advanced search option available with filters you can apply. This allows visitors to refine their search queries and more easily find the product they want.
The takeaways
If you own a small business, the user interface, design, search and mobile offerings are critical to your success in converting prospects to customers, and making past customers return for more. By familiarising yourself with user experience and getting the right advice , you can work to create a better design for you and your customers in the post COVID-19 world.
Step into the digital world with Melbourne IT
Australia is easing it's way out of COVID-19 step by step, and your business can too. Whether these are your first steps into the digital world or you've already made leaps and bounds; our experts are here to help you navigate the best way forward. We have all the tools you need for a successful online business, including; Website Design, Productivity Apps, SEO, PPC and Social Media Advertising. To speak with our specialists, call 1300 793 248 or submit your details online.
Looking for some help with domains, hosting, web design or digital marketing?