How to maximise your advertising budget during a crisis
Written on 20 May, 2020 by MelbourneIT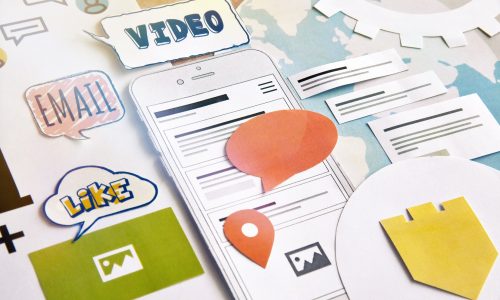 With countless employees working from home and many more in lockdown, consumers are being driven online more than ever before. Even though internet use is up by more than 70 per cent, the wider impacts of COVID-19 means the overall spend for online advertising remains low.
For your spend to be most effective, advertisements should follow where the appropriate customer base is heading. With offline forms of advertising such as billboards drying up, it's the perfect time to invest online and support growth, to help your business emerge ready to grow following COVID-19.
Set clear objectives
Setting clear goals and objectives is essential to making sure your advertisement resonates with its intended audience. If it is to raise awareness – social videos can maximise your audience reach by generating twelve times the number of shares of text and image combined. If it is to increase traffic, do not discount other forms of online advertising such as Google AdWords and email marketing which still boast a high click-rate. With clear objectives, you can ensure your business goals are clearly defined and maximise the power of your advertising to emerge fully prepared for a post-COVID-19 world.
Make an investment
As the financial impacts of COVID-19 hit businesses, , advertisers pull their spend and advertising costs steadily drop. Facebook's cost-per-click alone has dropped from a pre-COVID-19 average of $0.11 USD to $0.09 USD by March – leaving businesses with an opportunity to set themselves up now for future success. Investing with a targeted ad budget now while costs are low can provide a higher return on investment.
Continuing your businesses spend through this period of uncertainty will also keep your business front of mind with consumers as other organisations rush back to spending on advertisements following COVID-19.
Respect the landing page
Online advertising is clearly having an impact on consumers but investing time to craft where you are directing them will help to drive more return on the investment. The landing page, as an example, is one of the key components of an online advertisement. It ensures you are doing more than simply appearing in front of consumers and instead are able to connect, engage and track the sales cycle.
Consider using multimedia assets in your landing page, with video found to improve conversions by up to 86 per cent. Moreover, craft multiple landing pages for the type of advertisement you want to run. A discount campaign may work best with an instant click-to-purchase link for example, while a video message with a simple form might help secure additional sign-ups. As a general rule of thumb – minimising the number of steps it takes your customer to complete your desired goal will increase the total sales your page will then be able to generate.
Engage with your community
While many businesses have had to quickly pivot to operate under changing circumstances, it is important to remember that customers are at the same time having to change their consumption habits in their day-to-day lives. As such, values for community and connection have emerged as a key priority for consumers, with more than 78 per cent indicating a strong affiliation to brands and businesses who go above and beyond during this time of unprecedented crisis.
Think creatively in your advertising for how you can be adding value to your customers' lives – be it a cost reduction to make a comforting item available, an interesting piece of entertainment, or even a platform that supports their own businesses and connects them together. Advertisements that bring people together are sure to resonate both during the pandemic and for a long time afterward.
Step into the digital world with Melbourne IT
Australia is easing it's way out of COVID-19 step by step, and your business can too. Whether these are your first steps into the digital world or you've already made leaps and bounds; our experts are here to help you navigate the best way forward. We have all the tools you need for a successful online business, including; Website Design, Productivity Apps, SEO, PPC and Social Media Advertising. To speak with our specialists, call 1300 793 248 or submit your details online.
Looking for some help with domains, hosting, web design or digital marketing?