Does your small business need an e-commerce website during COVID-19?
Written on 03 June, 2020 by MelbourneIT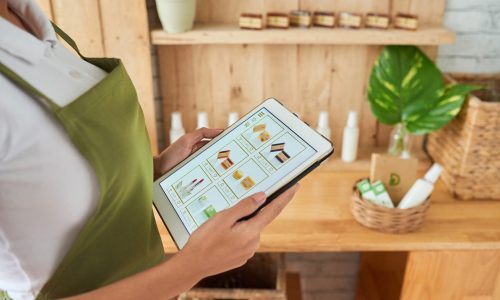 COVID-19 is driving a rapid e-commerce evolution, with intuitive businesses across Australia keenly adding e-commerce solutions to their websites to take advantage of the surge in online shopping.
Interestingly, the preliminary April findings from the Australia Bureau of Statistics' Retail Trade Survey, found that retail turnover fell by 17.9 per cent in April, the largest drop ever published, compared with March recording the strongest ever growth.
While these are only preliminary finds, it tells an interesting story about the Australian retail sector. Even though there has been an incredible move toward shopping online, the pool of people and the amount they are spending is beginning to shrink. This means the Australian small business landscape is more competitive than ever and getting ahead is about meeting your customers' where they want to be found.
If building a website, creating content and maintaining your socials has maxed out your schedule, then adding an e-commerce solution to your website can be a logistical nightmare, especially if you have no idea where to start. Here's three steps you can take which will help get your business selling online in weeks, not months.
1. Plan your e-commerce offerings
Firstly, it's important to define a number of logistical elements like;
How many products will you be selling?
Will you offer PayPal or AfterPay?
Which delivery networks do you need (e.g. UberEats)?
2. Prep your products
Listing your products and services online isn't as simple as writing them down. They need to be engaging, descriptive and user-friendly. For an e-commerce store, this means product images, descriptions, pricing and any special features. Breaking products down into segments or categories will help speed up the build process, as will having the above on hand from the start.
3. Set it up for reviews
Another important element that will help inspire confidence in your product and service is the opportunity to display social proof. Make it easy for your customers to leave reviews within your e-commerce store, send an email after they've received their goods that allows the receiver to write a few words on the product page. However you wish to proceed, make sure you know what you want the end result to be.
The takeaways
The resiliency of Australian small businesses has never been more apparent than during the COVID-19 pandemic, with many learning quickly that they need to adapt to survive. It's now not enough just to be online, you need to be ready to service your customers online. With limited time, budget, and resources, it is become clear this group of Australians can be far more adaptable than big business.
Step into the digital world with Melbourne IT
Australia is easing it's way out of COVID-19 step by step, and your business can too. Whether these are your first steps into the digital world or you've already made leaps and bounds; our experts are here to help you navigate the best way forward. We have all the tools you need for a successful online business, including; Website Design, Productivity Apps, SEO, PPC and Social Media Advertising. To speak with our specialists, call 1300 793 248 or submit your details online.
Looking for some help with domains, hosting, web design or digital marketing?