Tag:
google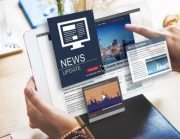 Written on 01 September, 2020 by MelbourneIT
Should you be worried about the News Media Bargaining Code?
On April 20 this year, the Australian Government directed the ACCC to develop a mandatory code of conduct to address the power imbalances between the Australian news media and digital platforms including Google, YouTube and Facebook. With the code drafted and released for review on 31 July, there have been...
Read more