Improve your business with shopping on social media
Written on 29 July, 2020 by MelbourneIT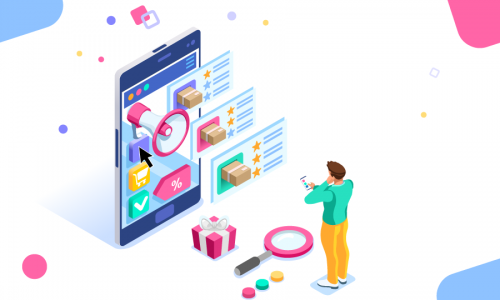 Selling on social media is when businesses choose to upload and sell their products on a social platform. It's a relatively new concept that is gaining steam and is a new opportunity you won't want to miss.
By using social platforms as a means to reach specific audiences to sell, businesses can double the available opportunities compared to only using a traditional website.
With 71 per cent of consumers stating they are more likely to purchase based on social media referrals, businesses need to seriously consider both advertising on social media and now, adding shopping to their profile.
Here are some tips to help you get off on the right foot.
Choose the right social platform
When it comes to social media selling, there are a number of platforms you can choose from. But how do you know which one is right for your business? Should you be selling on one or all? Choosing the right platform to sell on is similar to choosing the right platform to use as your social media outlet.
Take a look at the platforms that you have business accounts with right now. Are you on Pinterest, Twitter, Facebook, and Instagram? Then take a look at your metrics from each. Which one are you receiving the most engagement on? That's a great indication of which platform would bring you the most revenue when it comes to product sales, as an engaged customer is more likely to proceed to purchase.
If your business is yet to set up social media profiles, do your research first as not all platforms will efficiently reach your target demographics. As a first step, analyse your business's target audience, and then compare that to the available demographic information for each social media platform. This will also ensure you don't over stretch your resources by trying to do it all.
Understand your demographics
The key here is that not every social network is going to be a good fit. If your core customer is a teenager, focus on Instagram. A modern parent who is looking for a great recipe, look at Pinterest or Facebook. Maybe your customer is a savvy thought leader, then boost your LinkedIn presence. Different audiences prefer different social media platforms and understanding this can inform your business's strategy moving forward.
So, choose accordingly, start listening for the problems your products can solve, and share alongside the hard selling, meaningful advice. The first step of any purchase is earning trust.
Remarketing
Remarketing is a way to target your ads toward users who have previously engaged with your brand. Recent research found that first time is definitely not the charm, with 97% e-commerce visitors leaving a website without making a purchase. That leaves a tiny 3 per cent of first time visitors likely to buy – so it's a no brainer. Re-marketing will make your brand more visible to the people who have recently engaged with it, increasing the likelihood of that impression becoming a customer.
Measure the value
Like any other selling initiative, constantly measuring the value and return on investment will give you the insights to determine if a particular platform is successful for your business. Once you start recording the data you are collecting, set benchmarks and the intervals at which you want to reflect on your progress. Don't make them too close as you may be missing key trends by looking at your sets at a micro level.
Step into the digital world with Melbourne IT
It may feel like three steps forward, two steps back but the important thing is we're in this together. Australia is easing it's way out of COVID-19 step by step, and your business can too. Whether these are your first steps into the digital world or you've already made leaps and bounds; our experts are here to help you navigate the best way forward. We have all the tools you need for a successful online business, including; Website Design, Productivity Apps, SEO, PPC and Social Media Advertising. To speak with our specialists, call 1300 793 248 or submit your details online.
Looking for some help with domains, hosting, web design or digital marketing?