Tag:
coronavirus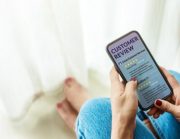 Written on 13 May, 2020 by MelbourneIT
Redefining your customer journey in the post-COVID-19 world
Today's customer is at the centre of every business process, decision, and transaction. Keeping these individuals engaged has never been more vital in the digital-first, COVID-19 recovery environment. Your business' relationship with customers is built over time, nourished by experiences, and grounded in set expectations. Customers develop emotional connections with...
Read more