Tag:
customer support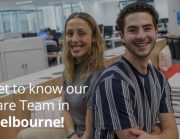 Written on 15 April, 2021 by MelbourneIT
80% of all Melbourne IT Customer Care calls are now answered in Australia!
Welcome to our April business transformation update. We are delighted to announce convenience and security updates to the Console as well as some great updates to our Customer Care team. A key part of our transformation program is moving customer support onshore. At the end of March, we reached a...
Read more
Categories:
News
,
Transformation
| Tags:
5g net
,
brand
,
business
,
console
,
customer care
,
customer support
,
melbourne
,
mfa
,
multi-factor authentication
,
online business
,
small business
,
team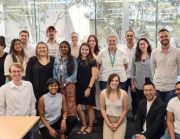 Written on 10 March, 2021 by MelbourneIT